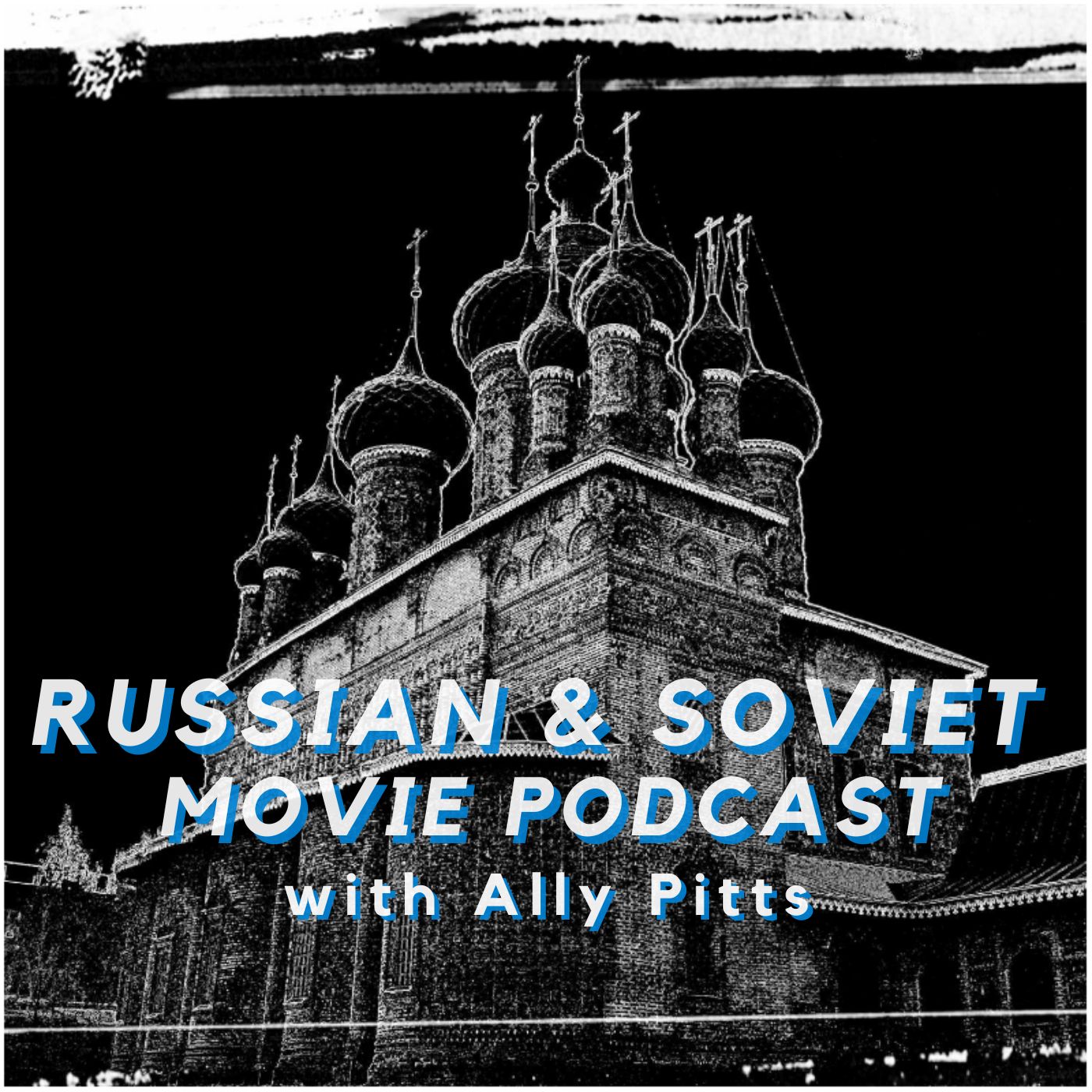 Cinephile, history fan, and one-time Muscovite Ally Pitts explores contemporary and Soviet-era Russian language cinema one film at a time! The show combines interviews and movie discussion, and features expert guests including authors, journalists, stand-up comedians, and indie podcasters. From time to time, it also tackles Hollywood's attempts to bring aspects of Russian culture, literature, and history to the Silver Screen.
Episodes
Tuesday Nov 30, 2021
Tuesday Nov 30, 2021
Film historian and Hamo Bek-Nazarov Project co-founder Daniel Bird joins Ally Pitts to discuss this astonishing debut feature by the late Armenian-Russian director Maria Saakyan. 
To celebrate the release of the new restoration the film on region-free Blu-ray, Second Run are offering 10% off the list price of The Lighthouse and/or any other Blu-ray or DVD on Secondrundvd.com. coupon code RUSSOPHILES at check-out. PLEASE NOTE: this discount covers the Blu-rays & DVDs at secondrundvd.com only, and does not apply to delivery charges. The offer is available until 28th April 2022.
Mayak is also streaming on MUBI. You can claim your free 30-day trial of their incredible film streaming service by visiting: www.mubi.com/russophiles
Ways You Can Support the Show:
If you enjoyed this episode, please follow and rate us on Podchaser: www.podchaser.com/russophilesunitemoviepodcast
If you're listening from the UK, you can pick up a book from our uk.bookshop.org affiliate store; 10% of the sale will go towards the running of the show, and another 10% will go towards supporting independent bookshops around the country.
There's also our www.rusandsov.com affiliate store where you can get t-shirts, wall posters, coffee mugs, and more with a Russian and or Soviet theme. If you use the promo code RUSSOPHILESUNITE at check out, you'll get 10% off, and they ship locally in the US, the EU, and Australia.
Music Credits:
The show's intro music is Cold by Sasha Ilyukevich and the Highly Skilled Migrants.
You can find more of their music at: https://thehighlyskilledmigrants.bandcamp.com/ or on Spotify.
Contact Us
If you'd like to get in touch and tell us what you thought of the film and/or the podcast episode, it would be great to hear from you! Here are some ways you can do that:
Twitter: @RussophilesU
Email: russophilesunite@gmail.com
Facebook: www.facebook.com/groups/russophilesunite
Instagram: www.instagram.com/russophiles_unite/
Letterboxd: https://letterboxd.com/Ally_Pitts/
Find Ally's other podcast appearances at: https://www.podchaser.com/creators/alistair-pitts-107ZzmUqmI