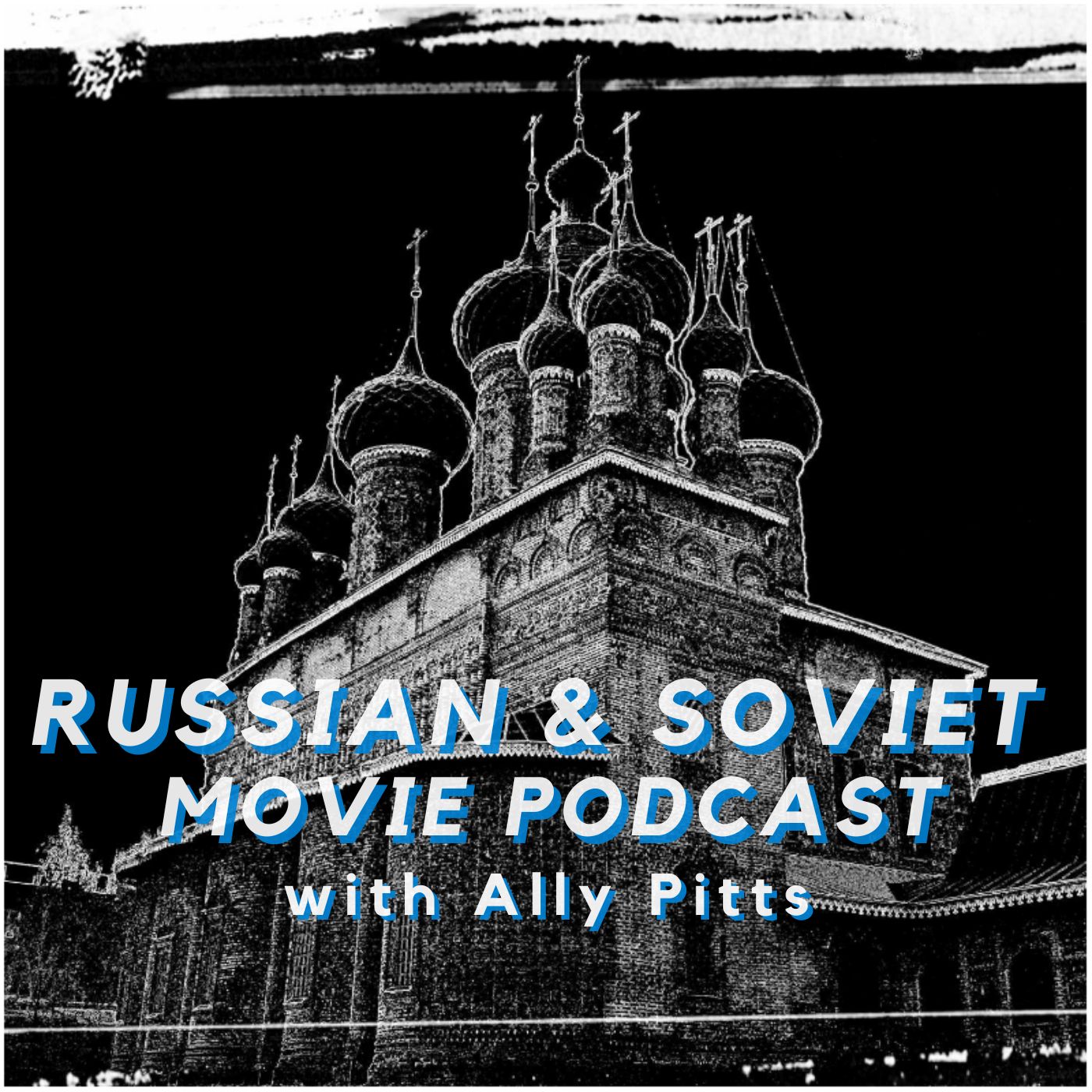 Cinephile, history fan, and one-time Muscovite Ally Pitts explores contemporary and Soviet-era Russian language cinema one film at a time! The show combines interviews and movie discussion, and features expert guests including authors, journalists, stand-up comedians, and indie podcasters. From time to time, it also tackles Hollywood's attempts to bring aspects of Russian culture, literature, and history to the Silver Screen.
Episodes
Wednesday Sep 22, 2021
Wednesday Sep 22, 2021
The Lighthouse [AKA Mayak] (Maria Saakyan; 2006) Blu-ray Giveaway on Twitter
A new restoration of Maria Saakyan's stunning film The Lighthouse AKA Mayak is out on Blu-ray on 27th September 2021! To celebrate, we've teamed up with Second Run to give away 2 copies of the Blu-ray.

To enter:

1) Follow @RussophilesU & @SecondRunDVD on Twitter.
2) Retweet the tweet about the competition (You'll find it at this link).
3) Tag a friend in the replies, or in a quote tweet.


Terms & Conditions:
1. By entering into the competition, all entrants agree to be bound by the terms and conditions.
2. This competition is only open to entrants over 16 years of age.
3. The two winners will receive one of two copies of the region-free The Lighthouse (Mayak) Blu-ray.
Please see this link for more details about the release.
4. The closing date for the competition is 8.59pm British Summer Time Monday 27th September 2021. Late entries will not be counted.
5. By entering this competition, you accept that you are prepared to provide a postal address to Second Run for them to send the Blu-ray in the event that you are selected as one of the two winners.
6. Winners will be selected at random from among the entrants. 
7. Winners will be notified by direct message on Twitter.
8. If no reply is received, an alternate winner will be picked at random.
9. The judge's decision as to the identity of the winners shall be at their sole discretion and shall be final.  
10. In accordance with Twitter's guidance on competitions, anyone found to have used multiple accounts to enter will not be eligible to win.
11. If you are a relative to Russophiles Unite host Alistair Pitts, or of any employee of Second Run, you will not be eligible to win one of the prizes.
12. Neither Russophiles Unite nor Second Run will disclose your email or postal address to third parties.
More information on the The Lighthouse (Mayak) Blu-ray can be found at this link.