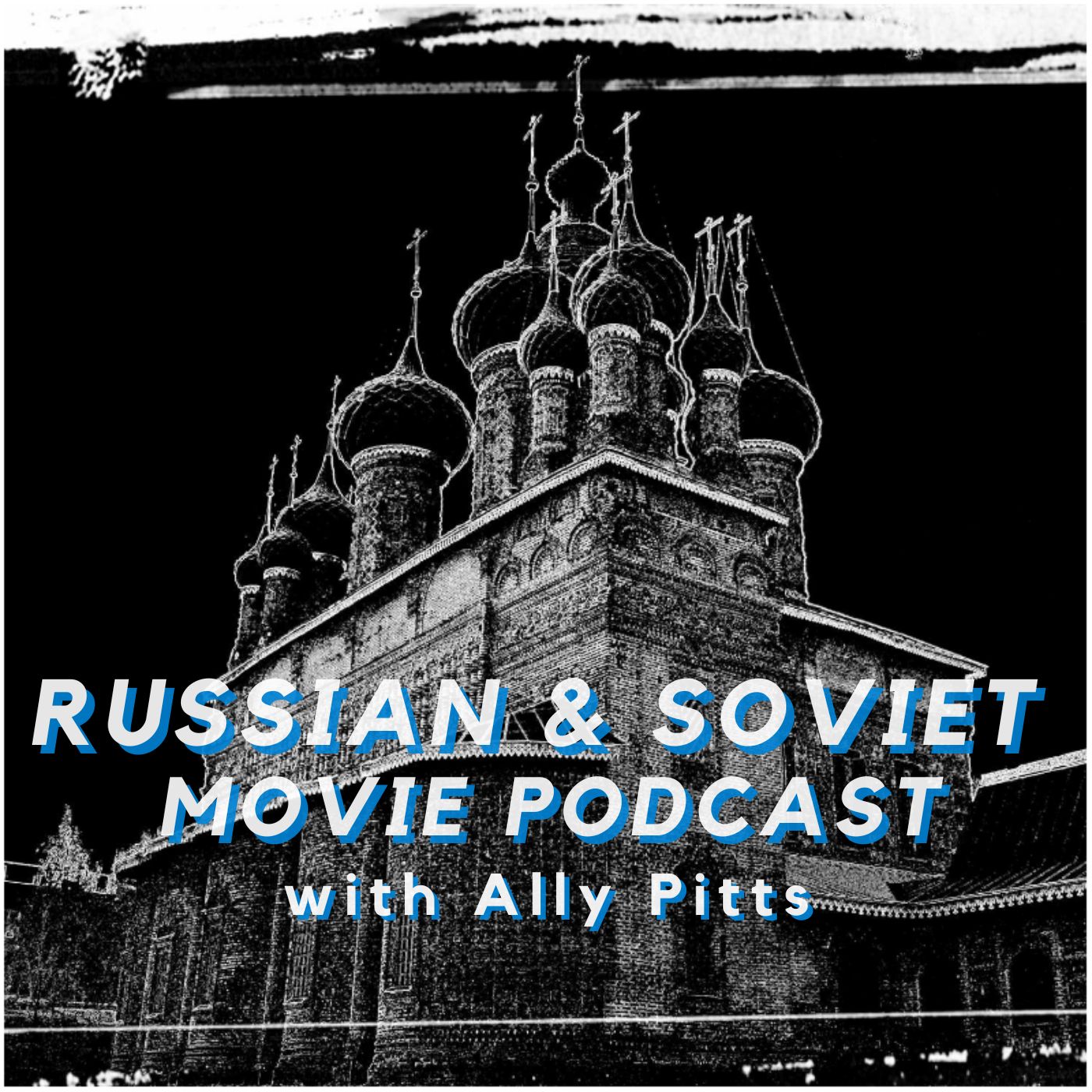 Cinephile, history fan, and one-time Muscovite Ally Pitts explores contemporary and Soviet-era Russian language cinema one film at a time! The show combines interviews and movie discussion, and features expert guests including authors, journalists, stand-up comedians, and indie podcasters. From time to time, it also tackles Hollywood's attempts to bring aspects of Russian culture, literature, and history to the Silver Screen.
Episodes
Thursday Oct 25, 2018
Thursday Oct 25, 2018
Esther Jolliffe, film Studies masters graduate, joins Ally Pitts to discuss this biopic of the first tsar of Muscovy, which was voted 102nd greatest film of all time in the 2012 Sight and Sound Critics' Poll.

Listeners in the UK can buy This Thing of Darkness: Eisenstein's Ivan the Terrible in Stalin's Russia by Dr Joan Neuberger from Cornell University Press, via our uk.bookshop.org affiliate link. 10% of the sale will go towards covering the costs of running the show and you'll also be helping out independent bookshops! Visit our uk.bookshop.org affiliate store here!
Expect SPOILERS from about 13 minutes in until the end. Ivan the Terrible: part I stars Nikolai Cherkasov, Lyudmila Tselikovskaya, Serafima Birman, and Mikhail Nazvanov.
If you enjoyed this episode, please follow and rate us on Podchaser: www.podchaser.com/russophilesunitemoviepodcast
Support the show/fund Ally's caffeine habit at: ko-fi.com/russophilesunite
A list of podcast episodes in which Dr Joan Neuberger discusses This Thing of Darkness can be found here.
Find out more about #PodRevDay, a way to support your favourite podcasts: www.stephfuccio.com/podrevday
The show's intro music is Cold by Sasha Ilyukevich and the Highly Skilled Migrants.
You can find more of their music at: thehighlyskilledmigrants.bandcamp.com/ or: open.spotify.com/artist/1cXWmfhuDWyfKfsYADk96F
If you'd like to get in touch and tell us what you thought of the film and/or the podcast episode, it would be great to hear from you! Here are some ways you can do that:
Twitter: @RussophilesU
Email: russophilesunite@gmail.com
Facebook: www.facebook.com/groups/russophilesunite
Instagram: www.instagram.com/russophiles_unite/
Letterboxd: https://letterboxd.com/Ally_Pitts/
Find Ally's other podcast appearances at: www.podchaser.com/creators/alistair-pitts-107ZzmUqmI