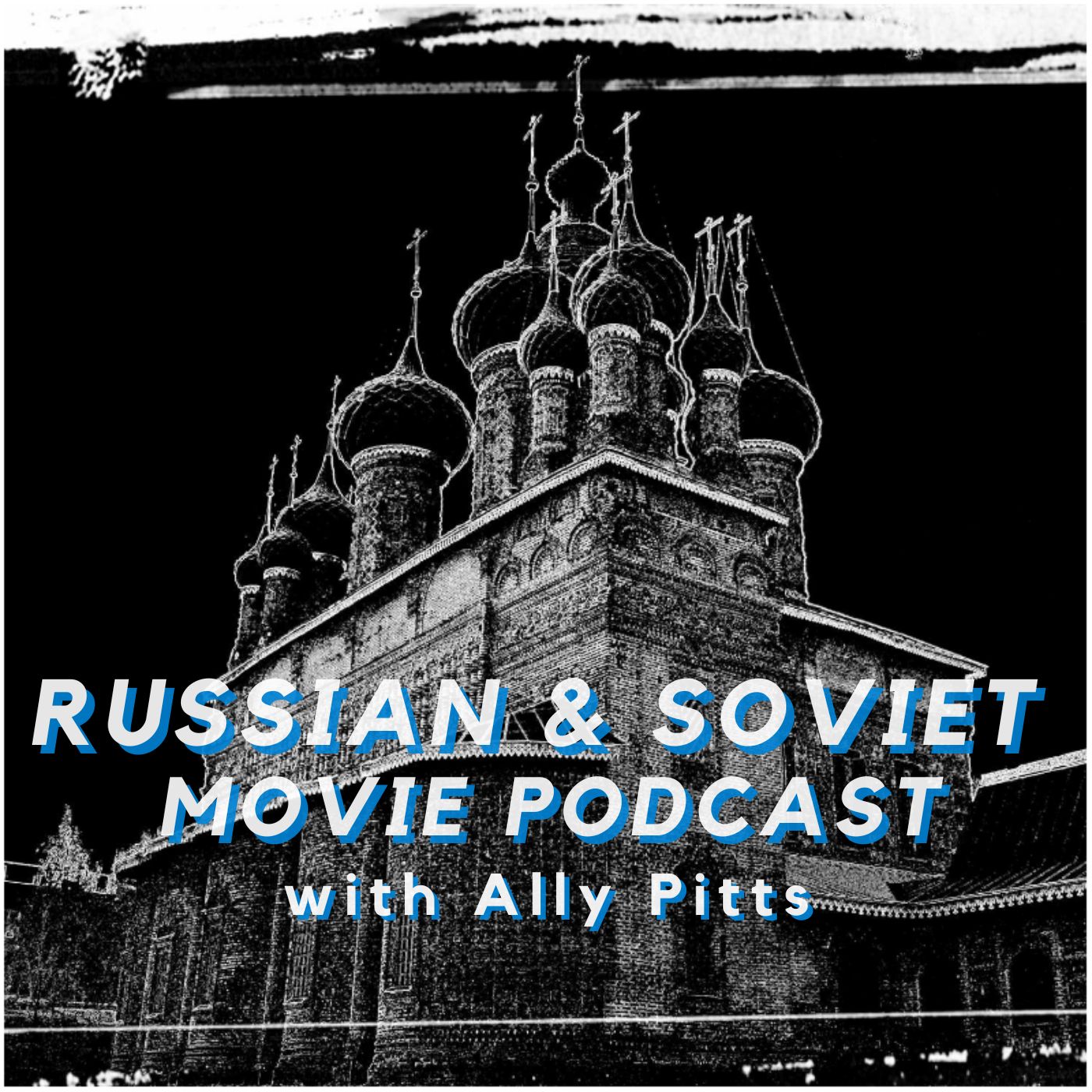 Cinephile, history fan, and one-time Muscovite Ally Pitts explores contemporary and Soviet-era Russian language cinema one film at a time! The show combines interviews and movie discussion, and features expert guests including authors, journalists, stand-up comedians, and indie podcasters. From time to time, it also tackles Hollywood's attempts to bring aspects of Russian culture, literature, and history to the Silver Screen.
Episodes
Sunday Feb 07, 2021
Sunday Feb 07, 2021
Lyn Seren, host of Gentlemen Don't Get Caught: An R.E.M. Podcast, joins Ally Pitts to discuss this dark exploration of a relationship between two young women living in Leningrad in the aftermath of World War II.

SPOILERS from about 20 minutes in until the end.

CONTENT WARNING: the film discussed contains many upsetting scenes, including some containing sexual violence.
Support the show/fund Ally's caffeine habit at: ko-fi.com/russophilesunite
Listeners in the UK can help the show by picking up a book from our uk.bookshop.org affiliate store.
There's also www.rusandsov.com, where you can get t-shirts, wall posters, coffee mugs, and more with a Russian and or Soviet theme. If you use the promo code RUSSOPHILESUNITE at check out, you'll get 10% off, and they ship locally in the US, the EU, and Australia.
If you enjoyed this episode, please follow and rate us on Podchaser: www.podchaser.com/russophilesunitemoviepodcast
The show's intro music is Cold by Sasha Ilyukevich and the Highly Skilled Migrants.
You can find more of their music at: https://thehighlyskilledmigrants.bandcamp.com/ or on Spotify.
If you'd like to get in touch and tell us what you thought of the film and/or the podcast episode, it would be great to hear from you! Here are some ways you can do that:
Twitter: @RussophilesU
Email: russophilesunite@gmail.com
Facebook: www.facebook.com/groups/russophilesunite
Instagram: www.instagram.com/russophiles_unite/
Letterboxd: https://letterboxd.com/Ally_Pitts/
Find Ally's other podcast appearances at: https://www.podchaser.com/creators/alistair-pitts-107ZzmUqmI