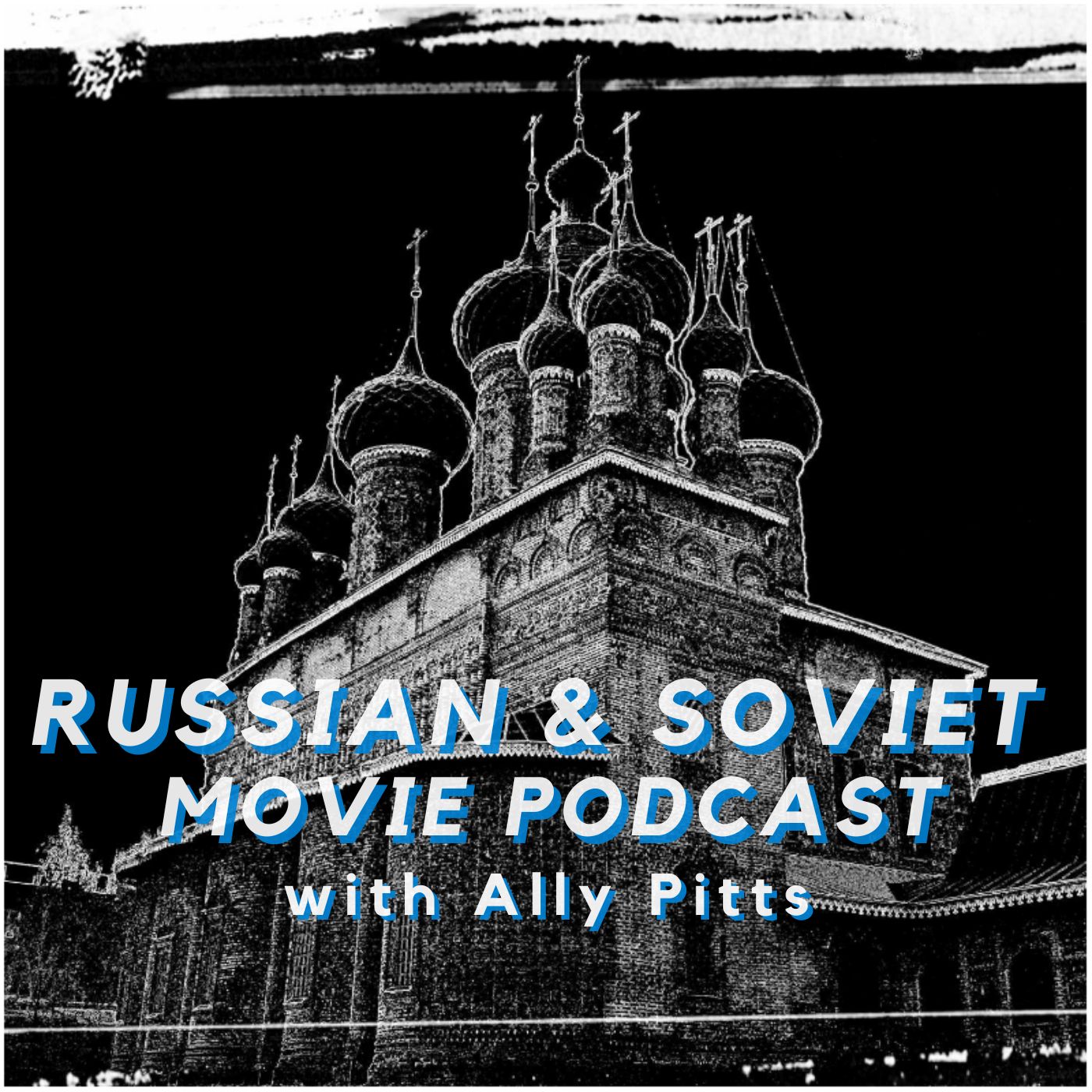 Cinephile, history fan, and one-time Muscovite Ally Pitts explores contemporary and Soviet-era Russian language cinema one film at a time! The show combines interviews and movie discussion, and features expert guests including authors, journalists, stand-up comedians, and indie podcasters. From time to time, it also tackles Hollywood's attempts to bring aspects of Russian culture, literature, and history to the Silver Screen.
Episodes
Sunday Nov 20, 2022
Sunday Nov 20, 2022
To mark the 5th anniversary of the release of the pilot episode for this show, we're taking you to on a trip into the show's pre-history...our host Ally Pitts's podcasting debut!

Classic Schmassic was an amazing comedy podcast about movies from before 1980. For this episode, Ally joined hosts Chris Mead & Owen Choules to discuss Sergei Eisenstein's Battleship Potemkin and whether it lives up to its reputation.
You can find more about Chris and his work as an improv performer and teacher at chrismead.co.
Owen has been a guest on shows including As If: A Minute-by-Minute Clueless podcast and the Four Weddings and a Funeral episode of the brilliant Falling in Love Montage.
Some Ways You Can Support the Show:
First of all, please subscribe on your podcast app of choice, if you haven't already!
You can make a one-off donation at ko-fi-com/russophilesunite
If you're listening from the UK, you can pick up a book from our uk.bookshop.org affiliate store; 10% of the sale will go towards the running of the show, and another 10% will go towards supporting independent bookshops around the country.
There's also our www.rusandsov.com affiliate store where you can get t-shirts, wall posters, coffee mugs, and more with a Russian and or Soviet theme. If you use the promo code RUSSOPHILESUNITE at check out, you'll get 10% off, and they ship locally in the US, the EU, and Australia.
If you enjoyed this episode, please follow and rate us on Podchaser: www.podchaser.com/russophilesunitemoviepodcast
Contact Us:
Twitter: @RussophilesU
Email: russophilesunite@gmail.com
Facebook: www.facebook.com/groups/russophilesunite
Instagram: www.instagram.com/russophiles_unite/
Letterboxd: https://letterboxd.com/Ally_Pitts/
Find Ally's other podcast appearances at: https://www.podchaser.com/creators/alistair-pitts-107ZzmUqmI